Gauher Chaudhry's Latest – PayPerClick Formula 3.0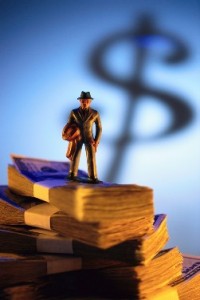 I have absolute confidence in highly recommending Gauher Chaudhry's later new training program – PayPerClick Formula 3.0.
Gauher is one of the few real honest 'Gurus" you can trust.  He lives his life as a strong family man and believes in the truth.  Recently he came down really hard on the typical $37.00 Clickbank product to make $6 gazillion in 37 minutes.  And… even harder on the scammers that sell this crap.
Getting right to the point, the pay per click landscape has changed dramatically over the past couple years.  People who have had good businesses on Google Adwords doing paid traffic have had accounts banned by the hundreds of thousands.  (Screwgle forgot who built their advertising business in the first place!)
I believe it was about 3 years ago when Gauher, a Canadian living in Toronto came out with his first PayPerClick Formula 1.0 course which, combined with a number of live events was groundbreaking at the time.  This was soon to be followed by a number of internet marketing training products, all on the cutting edge.  His tutelage has helped many Internet marketers build great business to this day.  
I have to tell you, so many IM Gurus are full of such fake hype and Bullsh– that it is a breath of fresh air to find one you can trust, and there are a few.  My list of trusted people in the IM field includes Steve Clayton, The Two Jasons – Katzenback and Potash, Adam and Michael of Adsense $100 K  and Gauher and perhaps a few others that I will discuss in another post.
So….you are sitting at your computer today and looking for someone to follow and an actionable path to success.  Someone who will lead you to the development of a profitable "IM BUSINESS",  I most definitely recommend you check out Gauher's PayPerClick Formula 3.0  Do it today so that you can get in on his regular training webinars and workshops.
The Training consists of some very high quality and fast loading video training, support resources, webinars, PDF manuals, live examples, and excellent forum and step by step processes to choose and develop your own customized paid traffic business.  And…this is mainly using traffic sources outside of Google which has become exceptionally difficult for most of us.
Stay tuned and I will bring you more up to date info on this amazing program and just go buy PayPerClick Formula 3.0 today.  This program is not cheap but….you will be thanking me for many years to come!
Pete
PS:  There is a very large caveat to this message.  You can buy all the courses in programs in the world but the bottom line is….you have to study, plan and implement.
If you don't take action nothin' ain't gonna happen!   (the double negative was intentional!)